"I have to stop objectifying Mary Tyler Moore!" I told B the other night.
We've been watching a lot of the Dick Van Dyke Show.
The jokes are great, the show is often very forward-thinking in it's early sixties way, and the cast is just stellar. Though I love dark comedy, there's something refreshing about a show where everyone is funny, basically decent, and trying to do the right thing.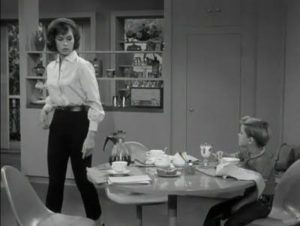 Things I'm digging:
Rob and Laura have a loving marriage, and the comedy is never based on disrespecting each other.
Rose. Marie.
I think I've always had a crush on early sixties Dick Van Dyke.
All of the main characters are smart.
Male and female non-romantic friendship is featured prominently.
Holy. Cats. Mary Tyler Moore's body was amazing. (See? I need to stop!)
So when the mister and I decided to take advantage of a free night at the Art Institute of Chicago, it's no surprise that my sartorial inspiration quickly ran to Mary Tyler Moore's incomparable Laura Petrie.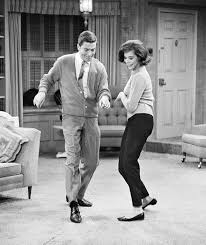 Laura Petrie's trim little pants were originally somewhat scandalous. When the series debuted in 1961, many women wore pants in casual situations, but definitely not on television. Mary Tyler Moore refused to wear full-skirted dresses while being depicted doing chores at home, because she knew that was not what housewives were actually doing.
Vanity Fair writes:
For Moore, wearing capri pants was about doing "what I do in real life, what my friends do, and that's be a realistic wife who wears pants and doesn't care how she looks," she told Variety in 2012.
To put it bluntly, the network was worried about her butt. There was a concern that it was too defined in pants, and that this was salacious. They tried to contain it by making rules about how many scenes she could wear pants in, but those fell by the wayside pretty quickly.
The first time I put on my little plaid cigarette pants from Lindy Bop, I declared, "Look at my Audrey Hepburn pants!" and B rightly declared, "You look like Laura Petrie!"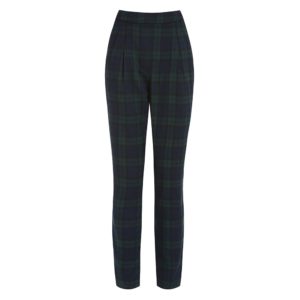 I added a navy bateau tank top, a big white button-down shirt, and a hair ribbon, and called it Petrie. Ballet flats would have been most appropriate, but I chose cheap, cheap, oh-so-beat-up-and-broken Keds knock-offs for maximum art museum walking comfort.
Voila: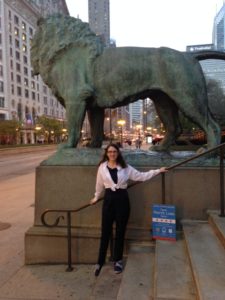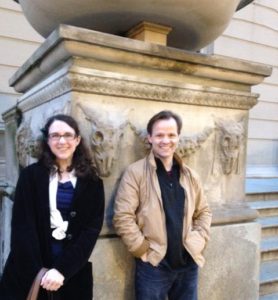 Wearing cigarette pants is always an exercise in saying, "#%&* it, I do what I want!" for me.  I kind of think Mary would have approved.