The Internet is full of pin curling tutorials, and I see no reason to add another one.
It's not secret that heat styling is no good for your hair. Curling irons, blow driers, straighteners, hot rollers–they work really well, but eventually leave you with crispy tresses. Yes, there are heat protectant sprays,  and yes, you can pry my hot rollers out of my cold, dead hands, but for daily styling, I'm trying to avoid heat.
Finally, after The Great Cropping Accident of 2015, in which a hair dresser and I had a very different understanding of "take some of this weight off so the curls will bounce", I have enough length to do something. It only took a year. I'm not bitter at all. But as my hair has gotten heavier, it has lacked a certain volume and shape, and je ne sais quoi.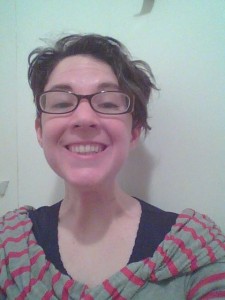 A hot roller set makes my hair look fantastic, if I do say so. But I am not willing to hot roll every day, because of the aforementioned heat damage potential. Enter the pin curl.
Pin curls are an old-fashioned way of curling your hair while you sleep. They are also the foundation of a lot of vintage hairstyles. They have a definite learning curve, but aren't too bad once you get the hang of it.
The Internet is does not need another pin curl tutorial, so I won't make one. If you want to try a pin curl set, there are many Youtube videos to help you out. I recommend Lisa Fremont Street's videos, I love them. Here's her tutorial on making the set, and her tutorial on brushing it out.
I will offer some pin curling tips, however:
Get some pin curl clips. They are available at beauty supply stores (I got mine at Sally's), they aren't expensive, and I think they work better than bobby pins.
Use setting spray or lotion. I'm working my way through a bottle of Olive Oil ORS Wrap Set Mousse from Walgreens. It works pretty well, but when it's gone I'm going to try some home made options, because it smells like a beauty parlor, and not in a good way.
You can wrap your hair in a silk scarf while you're sleeping, but if you're me, you'll have to pin it to stop it from falling off.
OR you can get a muffin-shaped night cap from the drugstore (it will be near the setting lotion), and make your boyfriend laugh and laugh).
Keep brushing the set out. Don't panic. Brush it some more.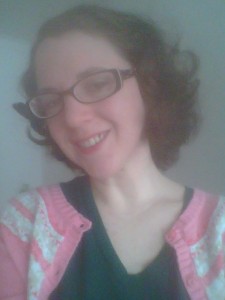 What are your favorite no-heat styling methods? Rag-curlers, do you want to start a fight in the comments?