Winter is coming, and I'm not going to stop wearing skirts.
Not this year. Not this time.
I really like skirts and dresses. I wear pants, and a good pair of jeans is nice, and all, but most of the time I feel the most like myself in skirts and dresses. The problem, of course, is winter. It gets cold, and all of my resolve departs, and back into pants I go.
One of the primary purposes of undergarments is keeping warm. Now with things like central heating and better insulation, and lives where many go from house to car to building without much time spent outside, it's easy to forget that.
Modern bras and panties are not good at keeping you warm. A long-line bra with a girdle that covers your core is way more effective. Throw on some big tall socks and it's downright cozy.  
And now a trip down memory lane. Long ago, I skirted it all through winter, because I was a student at a conservative Mennonite college in a cornfield, and those were the rules. I literally could not go outside with pants on, unless there happened to be a skirt over them.
I could wear pants inside my dorm, in spaces where men could not potentially see me. That is how sexy 18 year old knees are, people. They bring sin and scandal to all who see them.  (In all seriousness, no, of course it wasn't about that. It was about enforcing gender roles. I don't think anyone would have actually been shocked at the sight of knees.)
Our college was surrounded by flat, flat, land, with not a ton of trees, so the winter wind routinely whipped through, smacking me in the face and freezing my….legs.  Did I mention this was before leggings came back? Yes, children, there was a time without ubiquitous leggings. It was a dark, cold age.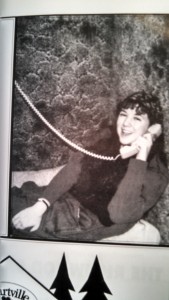 I took to wearing dance tights–the thick, heavy, professional kind that last for years. I had an old pair of stirrup pants (because there weren't readily available leggings!) that I'd put under knee socks. We all wore jeans under our skirts to play in the snow. It was, in all, not that bad.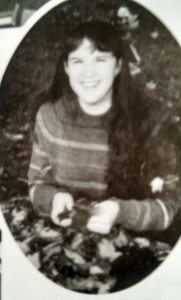 The leg-warming technology has increased in the last thirteen years, and now my plan is:
Leggings
Fleece-lined tights
Heavy knit tights
Tall Socks
Warm slips, including my flannel DIY slip.
Pillowcase Petti-pants
And now, some sock display: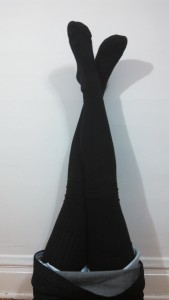 These are the "M Stockings" from Sock Dreams. They are described as "long ribbed socks." They are not kidding about the "long" part. I could, potentially, tuck them into my underpants. I'm not going to, but I could, and that's the point.
They are warm, and comfy, and they stay up. Most of all, they offer serious coverage. I wore them out in the 30 degree weather yesterday, and was pretty toasty.
People who wear skirts and dresses, what are your winter strategies?