Thanksgiving is coming. This means that it's time for pie. I personally think it's always pie time, but Thanksgiving is certainly a pie-featuring holiday. Here on Retrofitting Vintage, we're getting ready for a whole week's worth of vintage pies. Baking-enthusiast A and I will be making seven (!!) vintage pie recipes, giving you many pie options. All recipes are from the 1965 Farm Journal's Complete Pie Cookbook, which belongs to A.
Thanksgiving is an excellent opportunity to talk about taking good and leaving garbage from the past. Expect a post on this soon.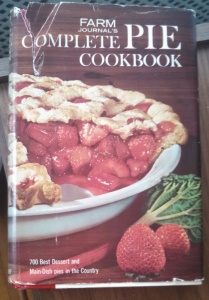 Meanwhile, check out these vintage pie ads!